Schedule Your Janitorial Services Today!
The Green Bucket Provides Consistent, Results-Driven Commercial Cleaning Services To The Greater Orlando, Florida Metro Area.
Request a Quote
Schedule Your Janitorial Services Today!
Specializing In Cleaning Office Buildings, Medical And Dental Facilities, Financial Institutions And More
Request a Quote
Professional Janitorial Services
More Than Just Office Cleaning
When it comes to commercial cleaning, The Green Bucket in Orlando, Florida is the name to trust. We are known for offering customized and specialized janitorial services that are second to none. From office cleaning to medical facilities, we do everything with you and your health in mind. From our start-up program to our "Cleaning for Health" full-service program, you will get professional and friendly service, attention to detail, timely responses, and excellent customer service. We do everything in a professional manner.
Why You Should Pick The Green Bucket?
We have been in business since 2011.
We are licensed, bonded, and insured.
Our hiring process includes rigorous background and reference checks.
Our team is professionally trained and certified.
We use green cleaning products and techniques.
We improve patient's safety by utilizing healthcare-approved solutions for our medical accounts.
We are a Florida Veteran and Minority Business Certification recipient.
Learn More About Our Janitorial Services
Do you have questions about our service offerings? Perhaps you want to learn more about our specific cleaning programs? Tell us what you need, and we will provide the information you require. Just give us a call to get in touch with us.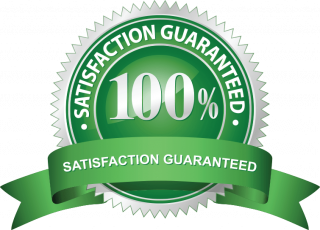 We want you to be 100% satisfied with every cleaning service we offer. If you are not completely satisfied, we will re-clean the areas in question within 24 hours! If you are still not happy—for any reason—your service is free of charge. We stand firmly behind every cleaning job we provide.
"I just wanted to thank you and your crew for the great job you did cleaning up after our remodel. I know you went out of your way to get the job done on time, so we were ready to open for business on Monday!"
"I am not one to leave a review, for the most part. However, I was blown away by the Green Bucket, and could not resist leaving a review. The Green Bucket has been servicing our office for the past four years, and we are very happy with their promptness, attention to detail, and their positive attitude to go above and beyond for their clients. We never have any issues with things not being cleaned properly, or lack of attention to detail. I especially appreciate the fact that The Green Bucket does not use harsh chemicals, and only environmentally friendly cleaning supplies. We have an employee who is sensitive to some chemicals, and we have found that the cleaning supplies used by The Green Bucket has no effect on him. I would definitely recommend The Green Bucket to anyone looking for a friendly, detailed, affordable cleaning company located in Orlando. Owner Edgard is a pleasure to work with, and it is always nice supporting our local business owners."
"We're very happy with the job you did on our carpet. We'd be happy to recommend your services anytime!"
"I just wanted to thank you and your crew for the great job you did cleaning up after our remodel. I know you went out of your way to get the job done on time, so we were ready to open for business on Monday!"